It's a new year, perhaps the beginning we have all been hoping for after one of the most unexpected, challenging and character building years in recent history, particularly for the dance world.
But how can we make the more of the new start? How can we make sure2021 really is different. That the goals we set, we can stick to and achieve, no matter what?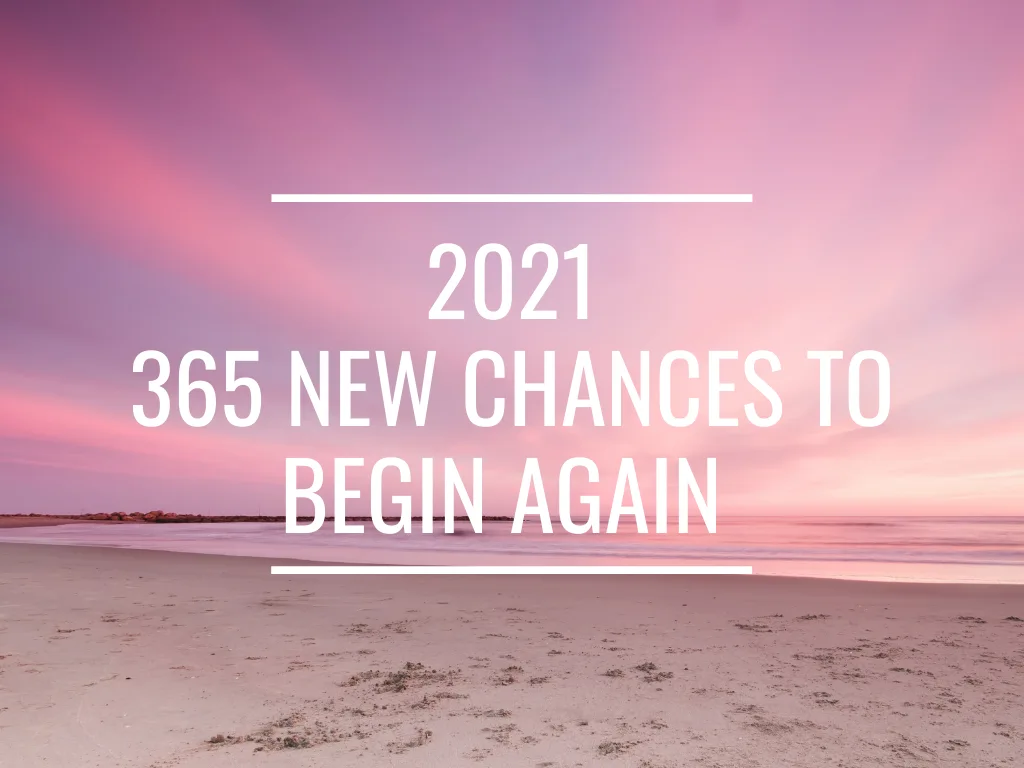 There is something about January that inspires new beginnings, particularly as we see the back of a particularly challenging and unpredictable year. Often this inspiration to seize the new year comes in the form of perhaps infamous New Year's Resolutions. But so few of us keep them. This year, we may even struggle to find the motivation to create them,
When we do make resolutions, according to Miller and Marlatt in 1998 the most common resolutions were; to start to exercise (37%), to eat better (13%), to cut down on alcohol or caffeine or to quit smoking (7%). These are still high up on the list for 2021 in addition a lot of us are taking inspiration for 2020 and adding; learn a new skill, be in nature more, be more mindful and create better boundaries between work and home life, particularly with long term remote working continuing into 2021.
No matter how many resolutions are set, or what they are there is one thing that is certain; most (80%) will probably be abandoned before the end of January.
But far from trying to discourage you from setting them. Our aim today is to help you set and stick to the goals that are ultimately truly important to you in 2021.
We are going to take a deep dive on how to get into the right mindset before setting goals and to achieve them, find goals that you really can stick to (without lowering the bar) AND most importantly, understand WHY you are making them.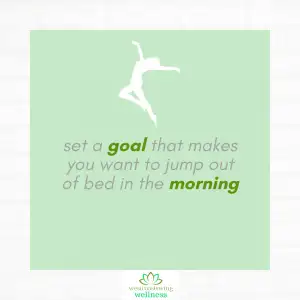 1. Getting into the right mindset for change:
Changing habits, even unwanted ones is never easy. There is a reason we are repeating behaviour patterns. In order to be able to most effectively change them, we need to know what leads us to them in the first place.
The first breakthrough in change is taking a little time to reflect and do a personal inventory. As a guide maybe try to ask yourself questions like:
What did I learn in 2020?
Of the goals I set last year, how many of them did I achieve? Why/ Why not?
Where did I make progress?
Where didn't I see progress?
Thinking back to the habits I wish to change. How do they normally start?
What comes just before that? Are there any patterns to notice?
When I had 'good days', what happened just before those and why were they different to the other days?
Once you have completed this reflections. Begin to look at the year ahead. What do you hope for? What would you like to be different. Don't set specific goals get, just a general idea will help.
2. Planing for Success
Before we set any goal it's important to look at how we set them for success. Large goals like 'Cut out all junk food. Be fit and healthy' can seem insurmountable and by the end of the first month, there may be little obvious difference in your habits. Try and achieve many big changes in one go, and it gets even harder. If you are not clear on why you want to achieve the goal either then it gets harder still.
It's not all doom and gloom though, I promise!
It's important to remember that setting goals isn't a bad thing, how you approach them though is vital to achieving them. Essential tips for achievable goals include;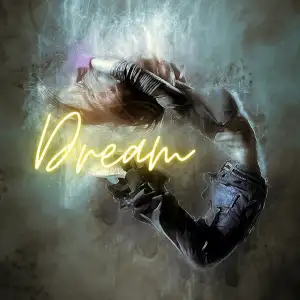 Take time to to really understand the goal (see below), connect to the Why rather than the what or how.

Write them down! We are 47% more likely to achieve goals if we write them down!

Take small steps- Rather than 'be more positive' maybe try keeping an emotions journal or do three gratitude a day. Be sure to include that if a day is skipped (which will happen) this is not a reason to give up. Which lead us on to….

Contracting for failure- know you will slip up and plan for it. Set an agreement with yourself for what to do when you do slip up. How will you re-set rather than give up? What help will you need? Sometimes just telling someone to ask you if you have done something tomorrow can be enough, other times you need more accountability, but plan it in know what will trigger the slip up and what will re-set it.
Make an accountability plan. How will you be accountable? Who specifically (keep this to a small but significant number of people) will you share your goals with and how will you and they help you stay on track?
Make the small goals measurable – e.g. in January I will complete 10 mins of West Coast Swing practice 3 x times a week alternating between footwork, musicality and then free flow practice. In February I will allow a 10 minute music break to let go and enjoy a dance per day. I will plan this into the diary to ensure the time is prioritised and respected etc.

Limit your goals – If you have too many it will feel overwhelming. You can always add on once you have achieved some.
Make it visible – On a vision board, on a post it note on the wall, using chalk pens on the mirror. However you do it, make sure you see, read and connect with your goals every day. Group those that are similar to or rely on each other and ensure you pick your focus for each day.
Pro tip – If you are struggling to set goals to move towards, it can be as effective to have goals to move away from. We can make positive changes simply by banning what we WON'T do, as much as planning what we WILL.
It might seem counter intuitive, but not all of us have huge dreams or a list of things we want to achieve. Sometimes simply stopping what we don't like is enough to make us happier.
3. Connecting with the WHY of the goals
One of my favourite quotes comes from a book I once read and now have forgotten the author of but it goes something like this:
"It is not the goal that we chase, but the feelings we believe we will experience when we achieve it."
So understanding WHY we want a goal, what feeling we believe we will have when we achieve it and if the goal will really give us this feeling are all key to making sure out goals are successful.
Ask yourself:
What do I hope achieving this goal will give me? Will this goal really give me this feeling?
What will achieving these give me, that I do not have now?

Are these goals the best way to achieve that?

How will I keep myself motivated to achieve these goals?

Can each goal be broken down into mini-goals or milestones?

How else can I achieve this feeling?
Be really curious until you settle on the real reason behind the goal. The reason that will remain even if the specific goal has to flex or change to achieve a similar outcome. This means even if you slip up, or the unexpected happens you can still achieve it. People running a marathon in their garden or on their balcony to still raise sponsorship is a perfect example of how 2020 has taught us to re-frame HOW we achieve a goal and why it is so ver essential to understand the heart of your goals.
4. Share your goals!
According to psychology professor Dr. Gail Matthews, at the Dominican University in California, who led a study on goal-setting, we are 42% more likely to achieve our goals if we write them down! Further studies from many behavioural scientists, shows that if we share our goals we are more likely to achieve them, provided we do so, selectively.
Yes selectively.
Putting them on social media is oddly shown to decrease our motivation, but sharing with someone close who will hold us accountable, but without judgement, or is working on a similar goal will incentivise us to complete them. But choose wisely. Some sound accountability and a little friendly yet brutal honesty is going to be required of the person you share your goals with.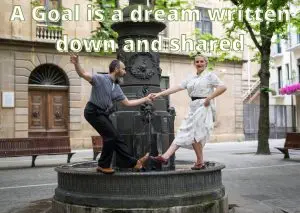 5. Recognise your success
Recognising your achievements, no matter how small is essential to keeping going and creating the new habits that you are seeking. 
Succeeding at and acknowledging even the little steps, releases small amounts of dopamine – our reward hormone- to give you the little kick you need to continue with the next goal. 
Write each achievement down, tick a step off the list. However you do it, allow yourself the little wins.
And when you do slip up – remember you have a plan for that, and it's totally normal- don't beat yourself up!
Take the learning and put your fail safes into action! Then celebrate the next win, no matter how small. IT's not cheating, it's success. Honest.
And finally, whilst there is so much more we could talk about goal setting, we want to leave you with this:
Most of all, no matter what your goals may be this year, please remember, you have travelled this far already. You survived 2020 and no one could have really predicted all of the ups and downs that brought us.
Your old habits, thoughts and body have brought you to this moment. That is pretty awesome, no matter how bumpy the ride may have been. So be kind to yourself and acknowledge you are amazing even as you wish to make improvements.
We all want 2021 to be more positive, empowered and uplifting. So let's share some love and intention and help each other achieve it!